Give yourself a break
Wellness area with indoor pool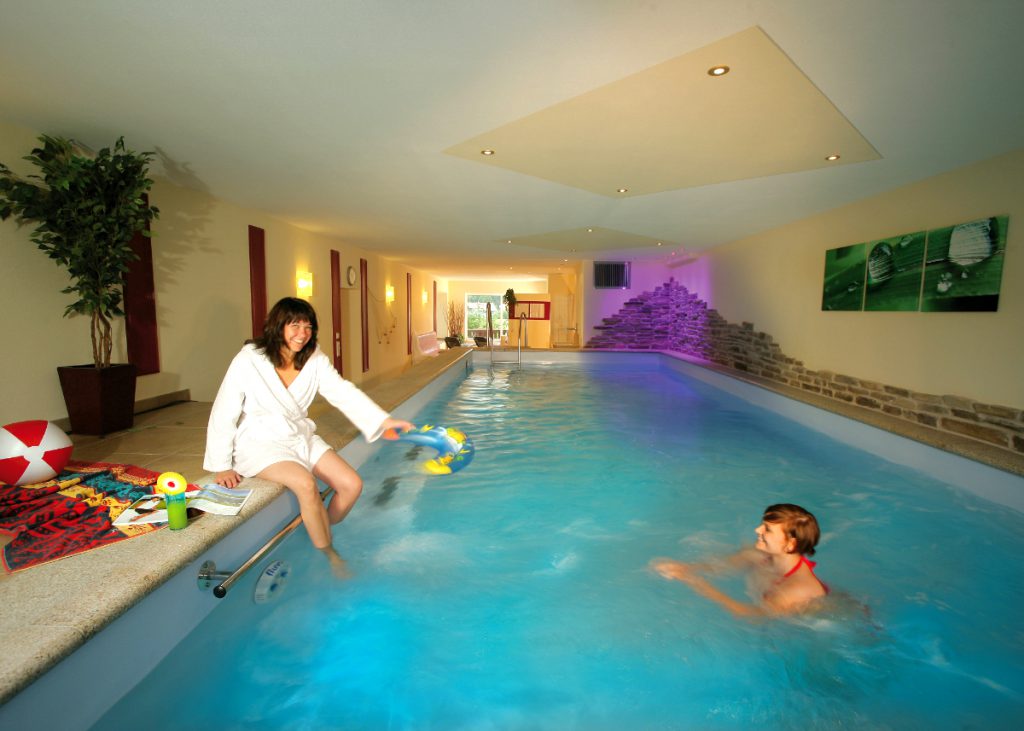 The highlight in the house, our indoor pool!
Located on the first floor with a unique view, this offers ample opportunity to start the day sporty or to end it relaxed.
The large swimming pool with a constant water temperature of 28 degrees is particularly suitable for lap swimming.
In addition, a counter-current system for sporty swimmers adds to the variety.
The massage bubble seats with whirlpool effect are a real pleasure for loosening up the muscles.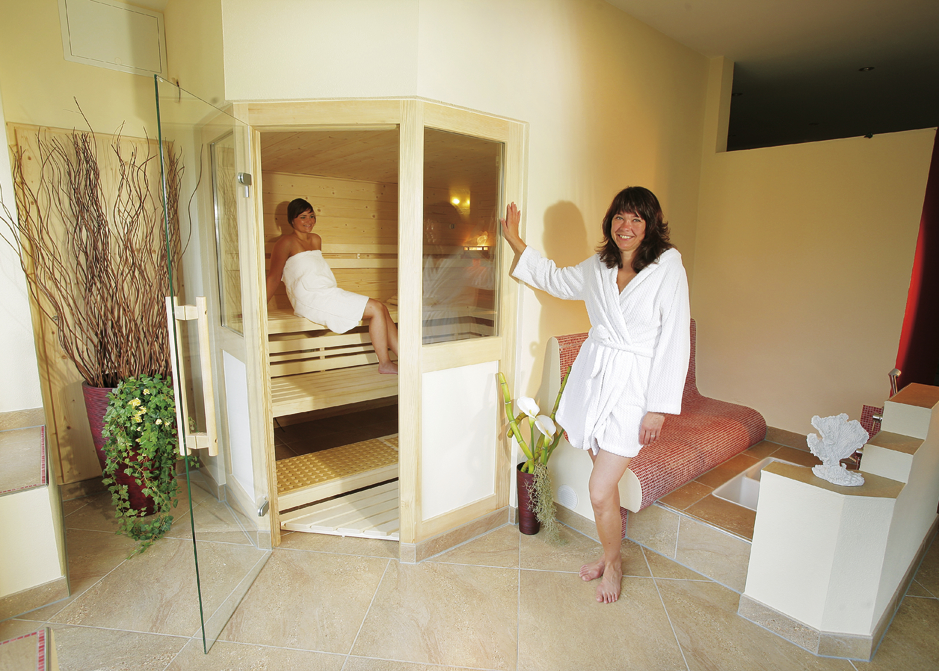 Sauna - soothing warmth with a mountain view!
The large panorama sauna with rock crystal lighting can be used as a Finnish sauna or as a steam sauna.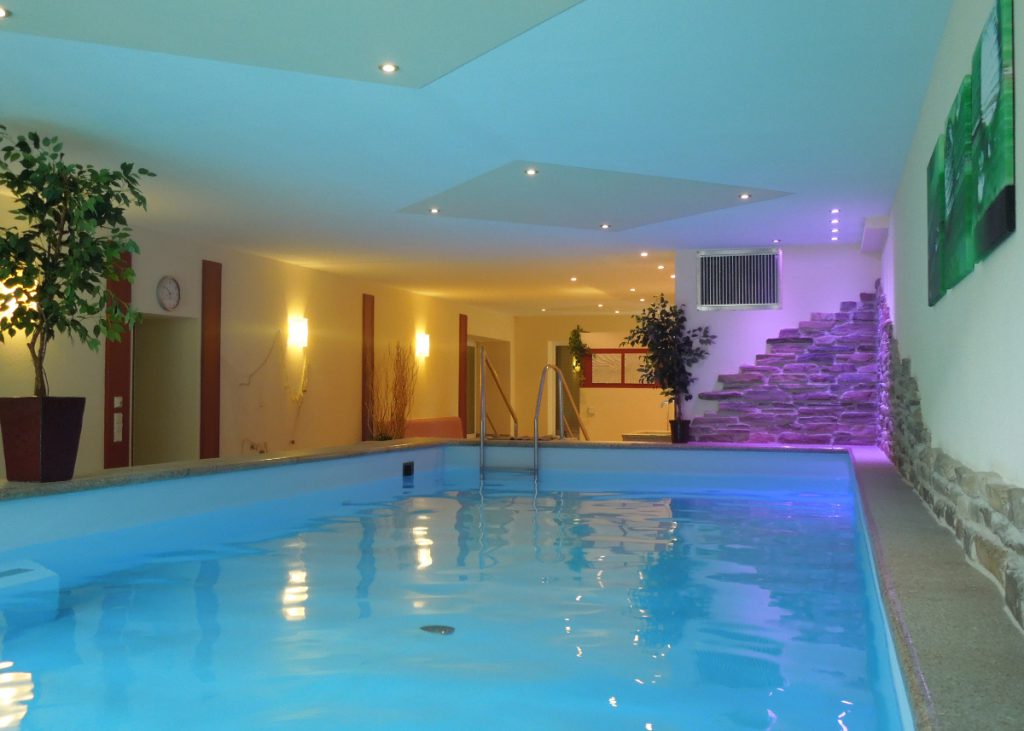 Alternating baths and light therapy - a positive attitude towards life
The tingling waterfall showers are a special attraction for refreshing and toughening up.
The Kneipp foot basin and the arm fountain for alternating baths let you feel a completely new sense of wellbeing and then relax in the loungers and heated benches to collect strength and energy.
All of this is positively supported by light therapy with a constantly changing play of colors in the room.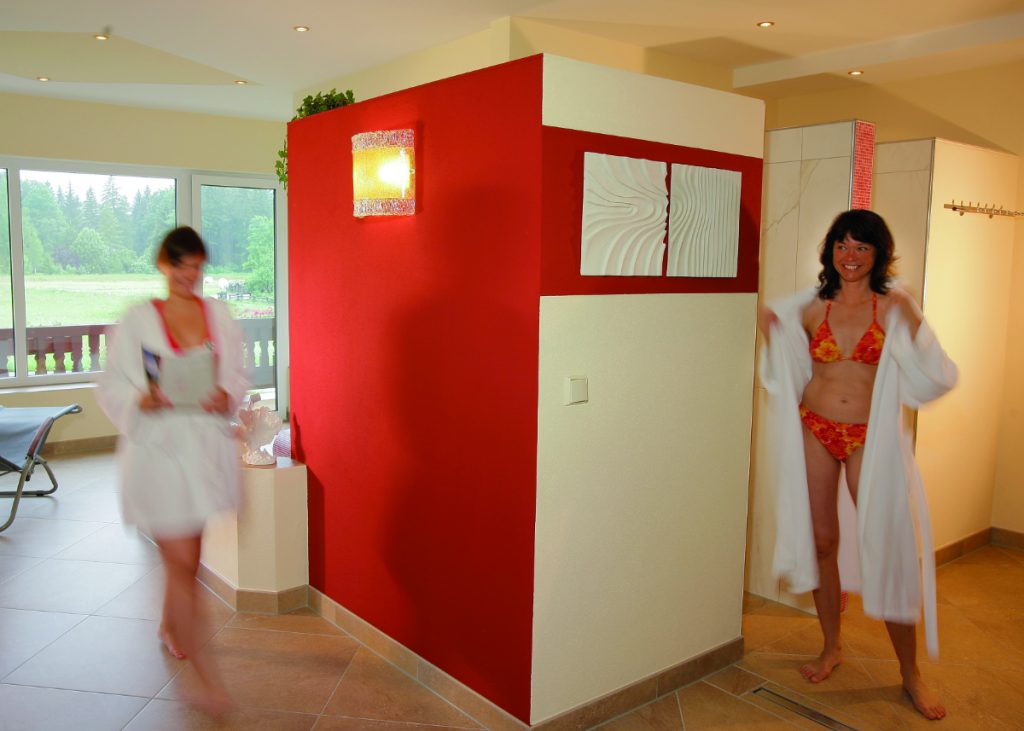 Fitness room and infrared treatment
There is also an infrared cabin in the adjoining room for deep treatment.
The fitness room with various devices and a wall bars does the rest.
Treat yourself to a relaxing break now
At the Huber Hof near Ruhpolding, we are happy to be there for you to offer you a wonderful and successful holiday. If you have any questions about our conditions of stay and our safety and hygiene measures, just give us a call or or use our contact form.